High resolution calculations or hosting renewal of a calculated result has an associated cost in euros that the user must have in his account before carrying out the calculation or the renewal.
The amount required for executing a high resolution calculation or the result hosting renewal is automatically shown by Xirio before performing the associated action. The available credit in the user account and the button "Increase balance", whereby the user can purchase new credit, are also shown.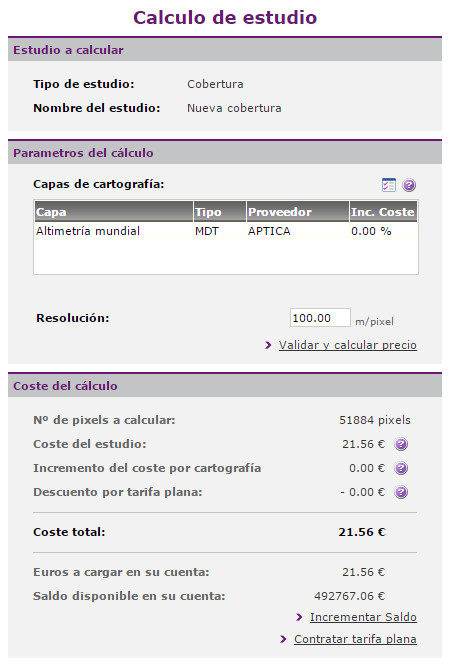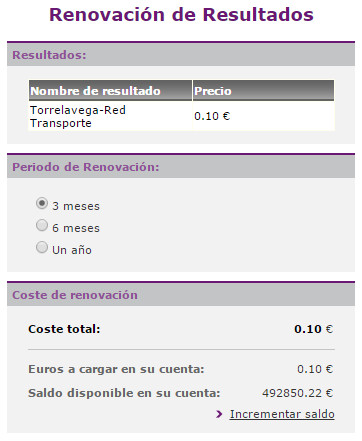 When the user clicks the button "Increase credit", Xirio proposes the minimum amount of euros needed for the calculation or the renewal that the user is trying to perform. However it is possible to buy more credit by changing the amount to purchase. The final cost is obtained by pressing the button "Update".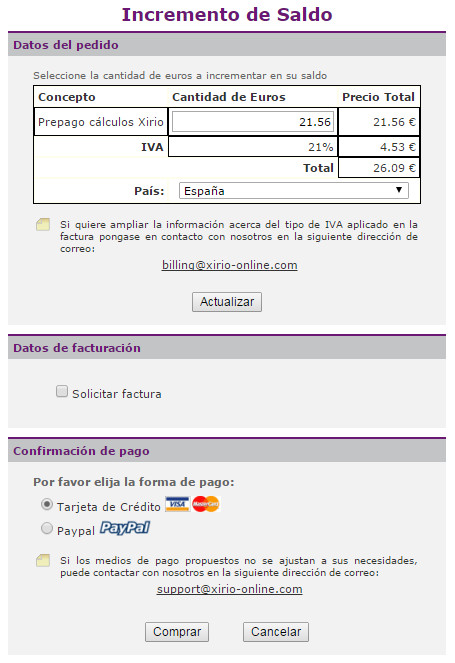 It is necessary to fill in the information relating to the billing associated with the credit purchase only if the invoice is requested. By default Xirio proposes the billing information outlined in the user account.
Finally Xirio has two payment platforms commonly known and guaranteeing full security and confidentiality in commercial transactions on internet:
•Credit Card via POS "La Caixa".
•Payment by PayPal.
Before accessing the interfaces of each payment platform, Xirio will show again all data to verify and validate the correction of all of them.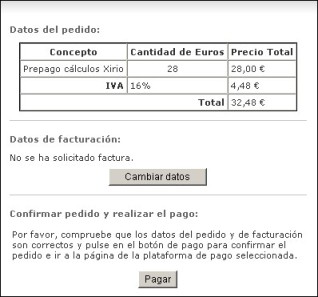 Finally clicking the button "Pay" a specific "pop up" window for each payment platform is open and it will request the necessary data for making the payment and it also will guide you to complete your purchase.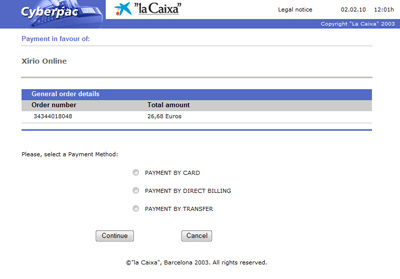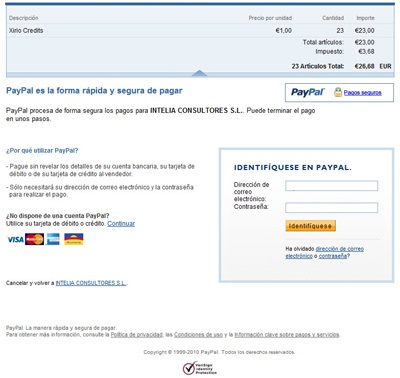 When the credit increase is successfully completed the amount purchased will be entered in your user account.