MULTICOVERAGE RESULTS
The UMTS network analysis in Xirio offers a series of global results represented as coverage layers on the Xirio viewer. In addition, the distribution of the RSCP-CPICH signal results in its service area is detailed for each sector of the study.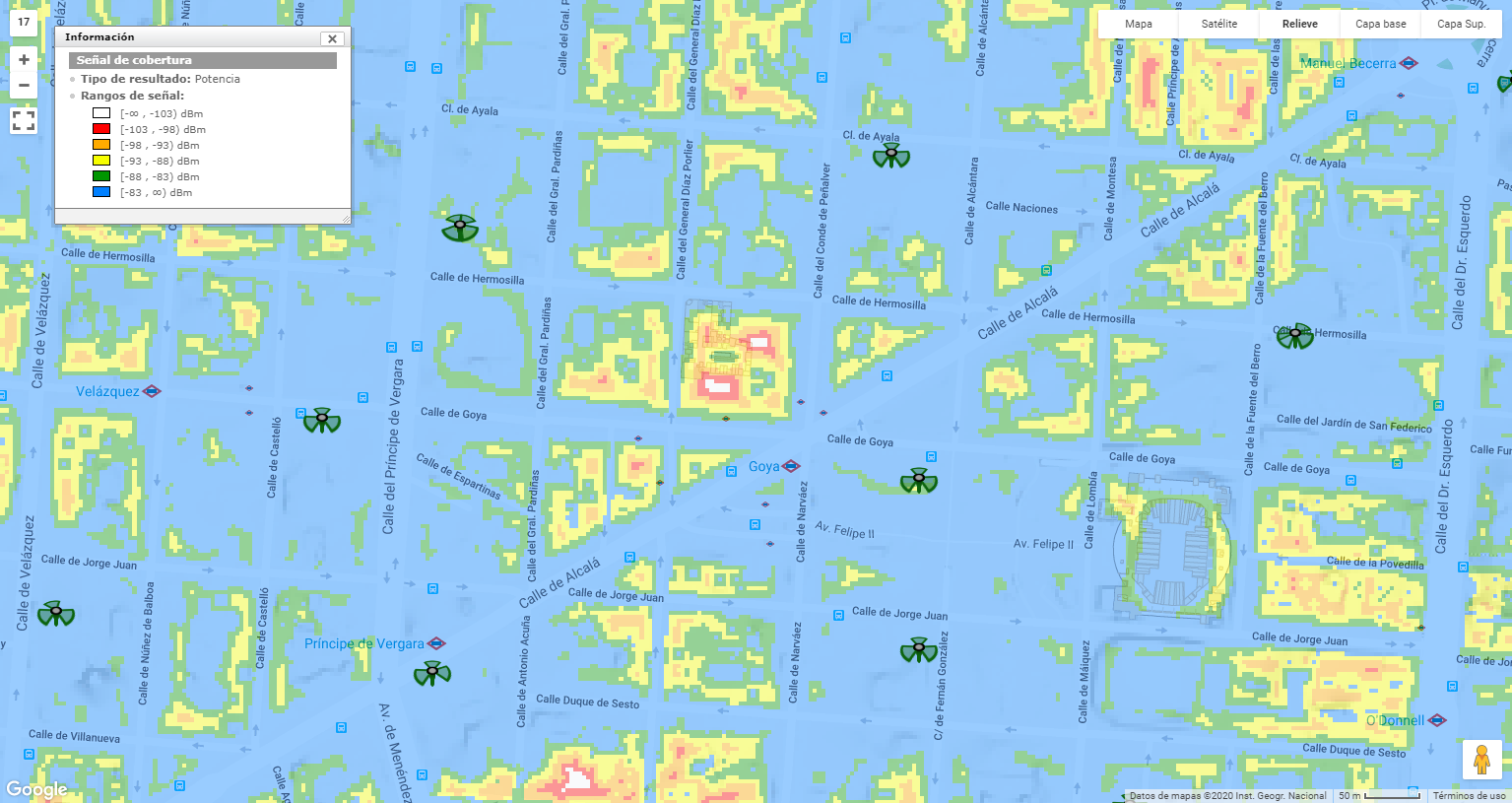 The result of RSCP-CPICH (Received Signal Code Power-Common Pilot Channel) represents the average power in the pilot channel received by the mobile terminal.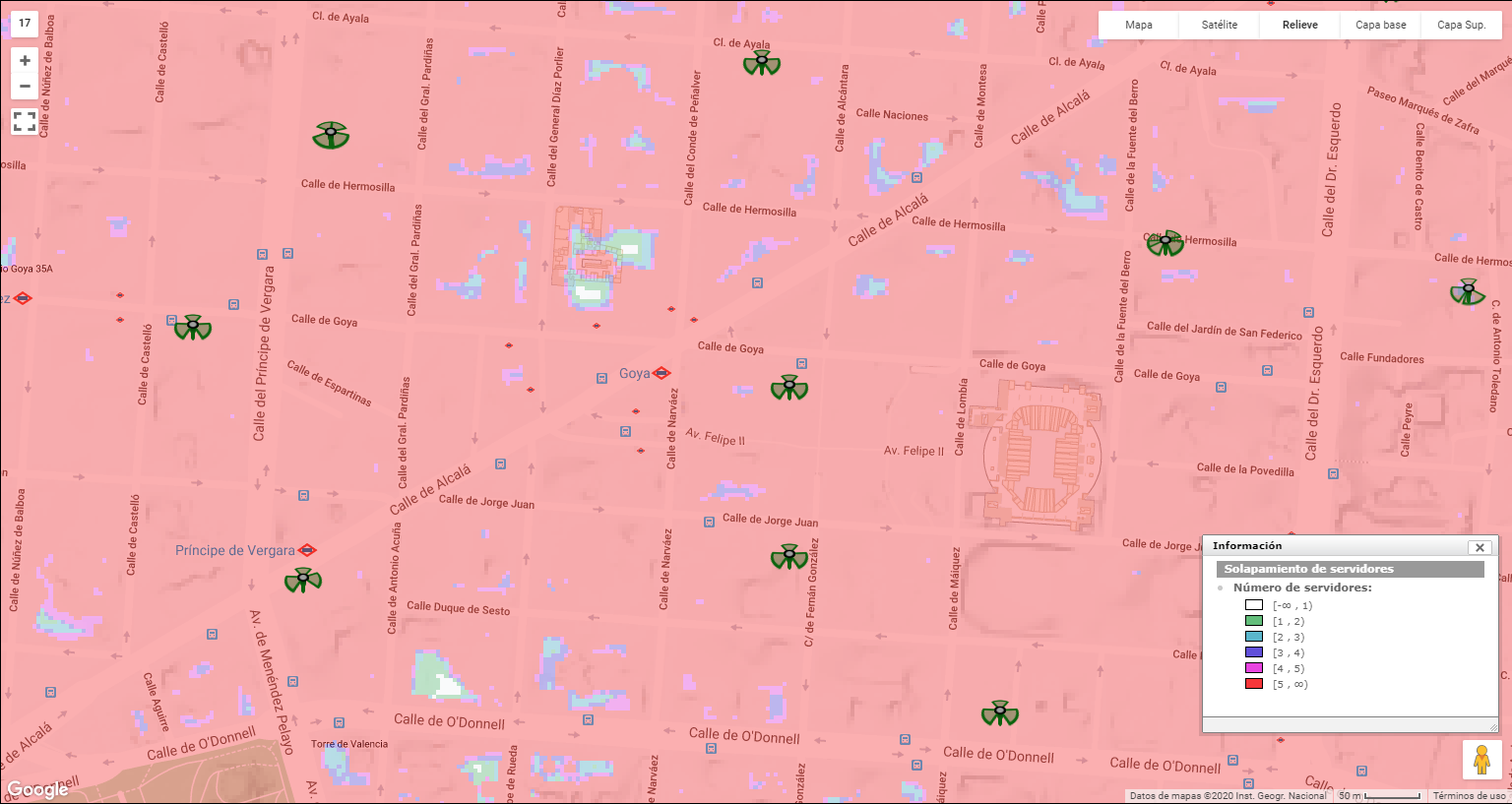 Represents at each point on the map the number of signals from different transmitters whose level is equal to or greater than the reception threshold value of the associated receiver, that is, the number of transmitters that are competing to be the "best server" at that point.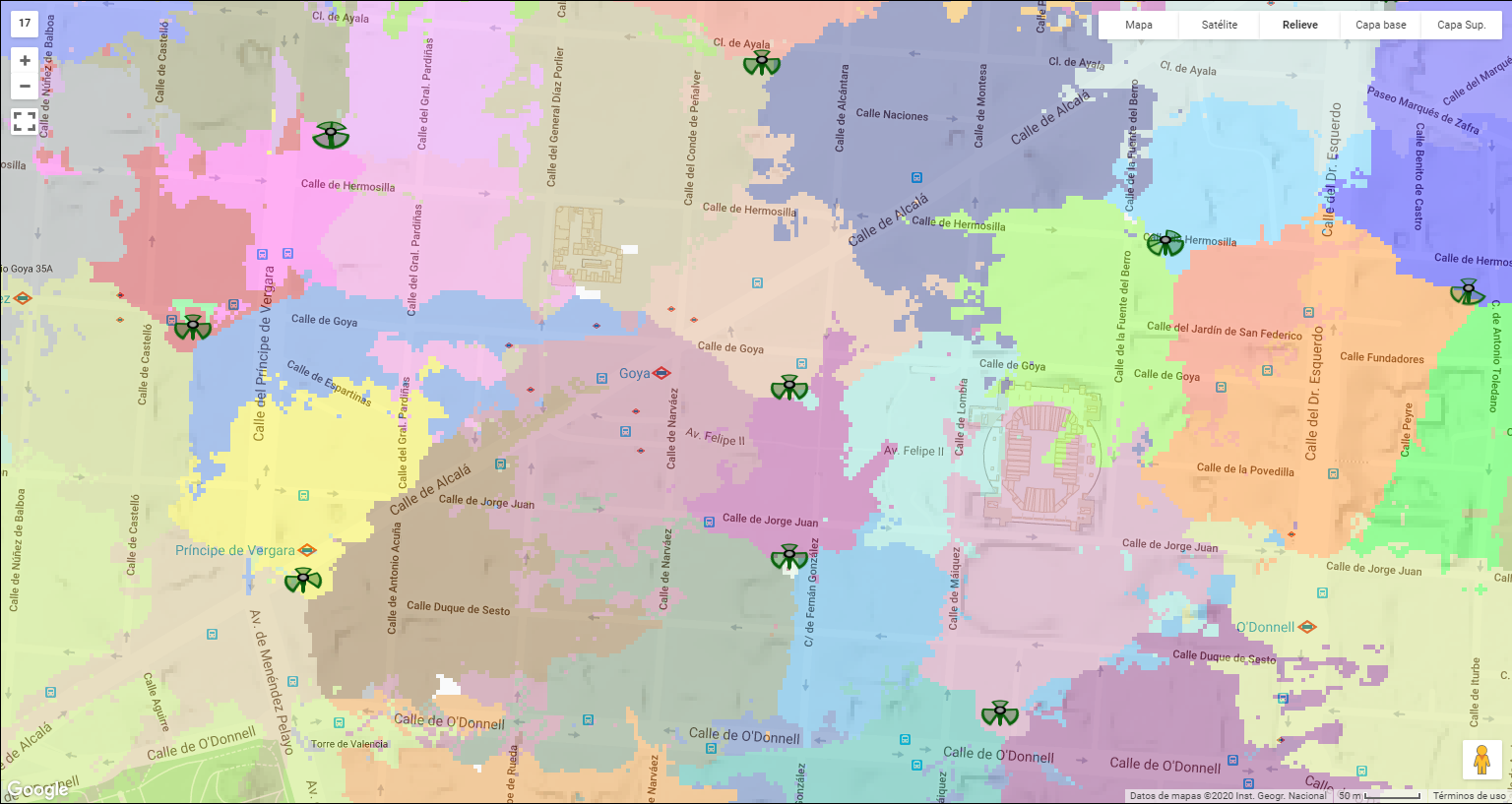 It represents at each point on the map the transmitter that has been chosen as the "best server", based on the criteria set in the parameters of the multi-transmitter coverage study. A receiver located at that point will establish communication with the "best server" transmitter.
If you select the best server result and click on the option "Read value at a point", you can read the transmitter that would be "best transmitter" at that point on any point on the map.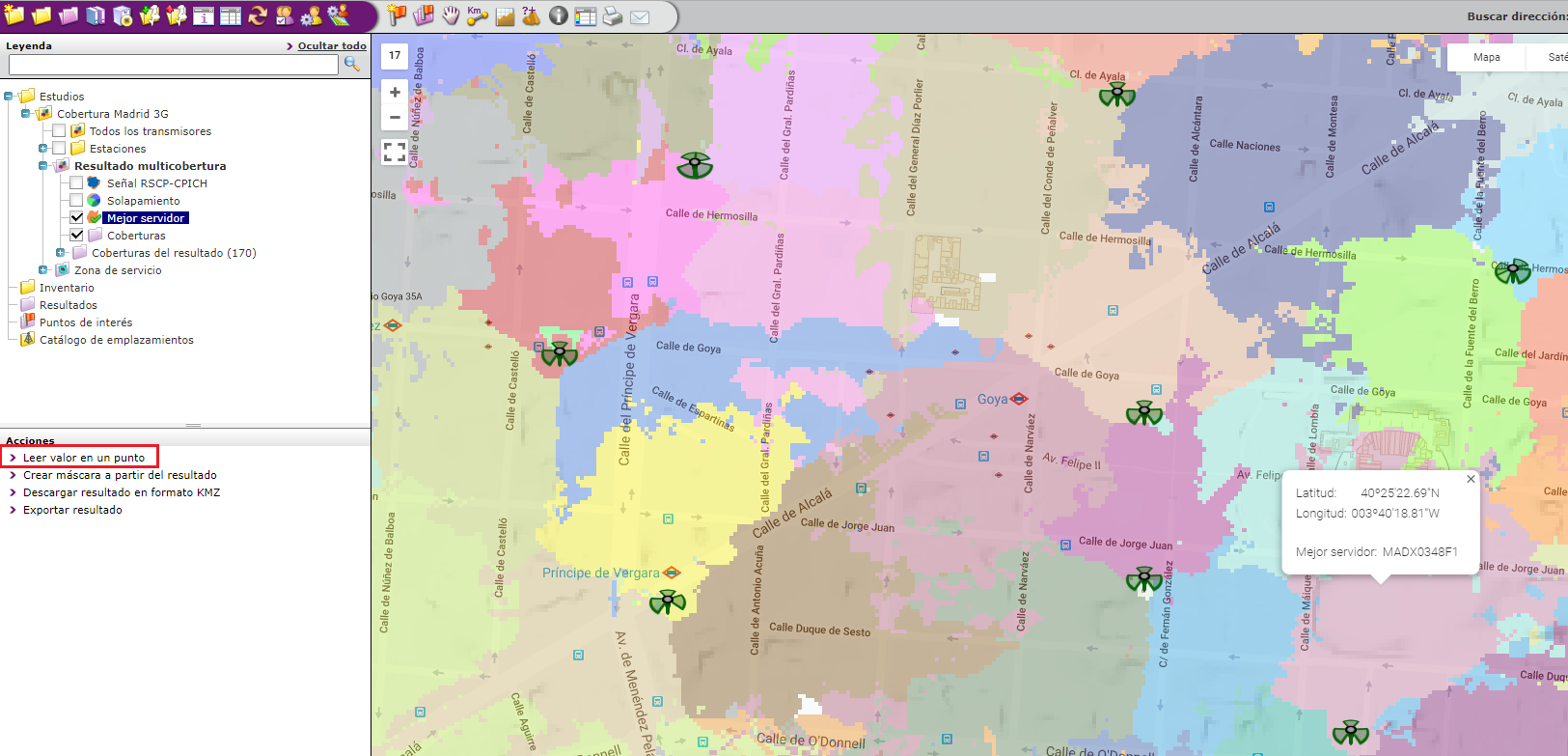 SERVICE ZONE
The Eb/N result is defined as the ratio of the received bit energy to the total noise power present in the bandwidth.
The Eb/N result for the downlink (Eb/NDL) and uplink (Eb/NUL).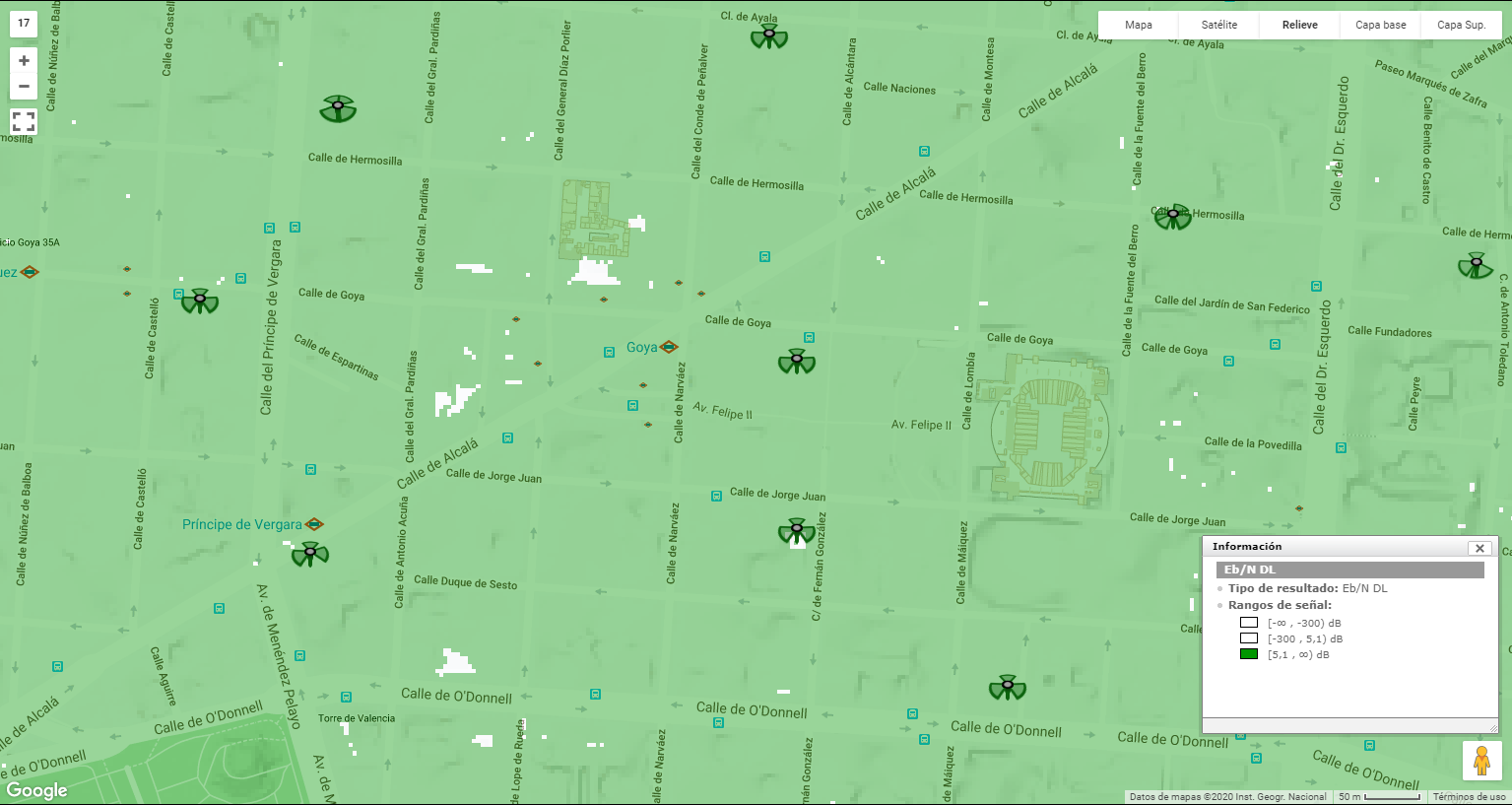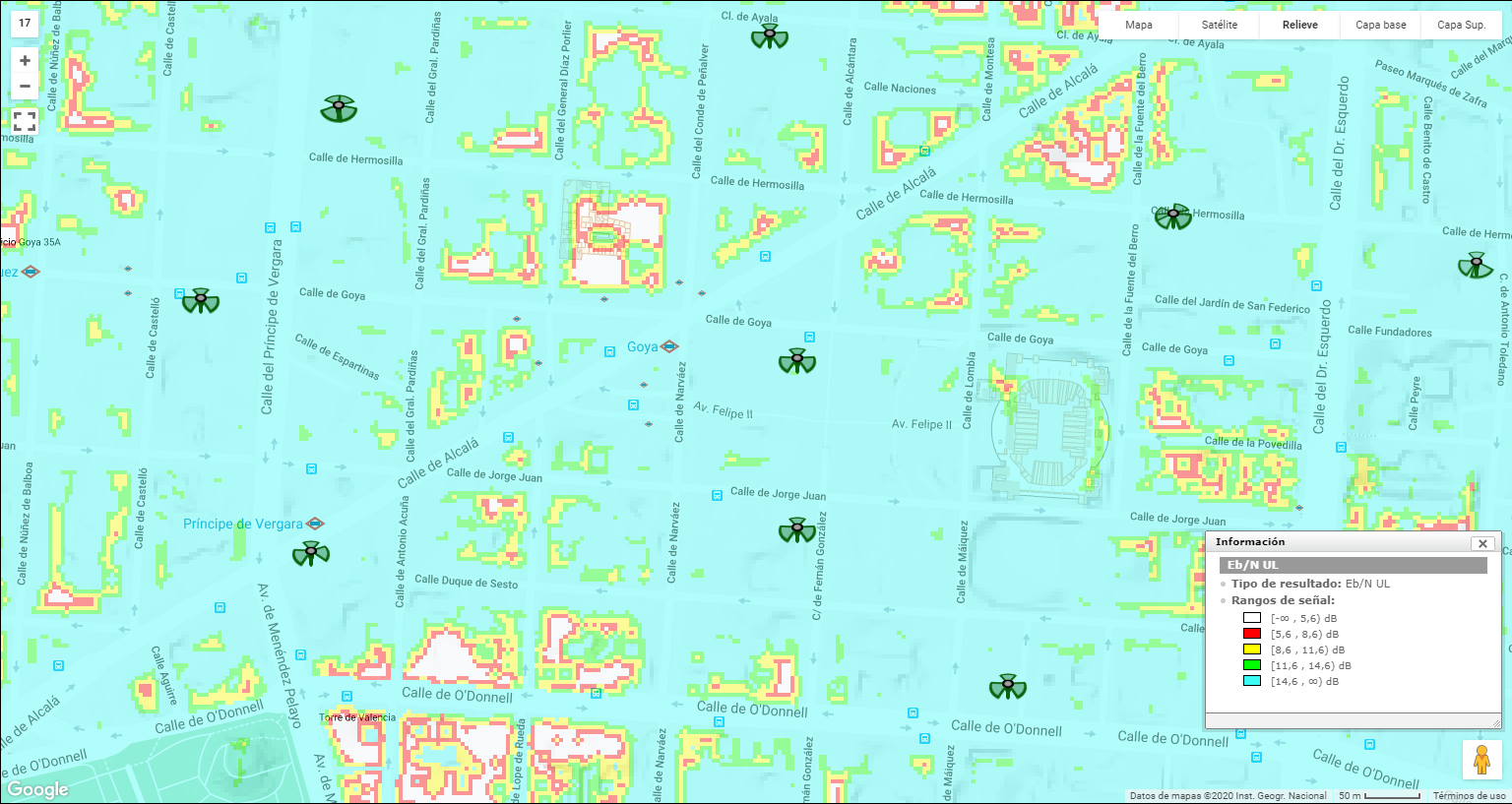 The result of Ec/I0 is the relationship between the received chip energy and the interference level, defined only by the pilot channel. It is expressed in dB.