In Xirio it is possible to configure a radiating cable instead of the antenna. It is a radiation system that behaves like an antenna along its length.
The following image shows the window relating to the radiant cable parameters: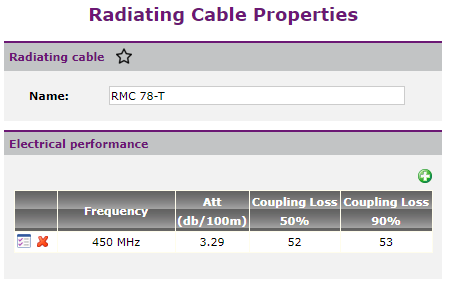 Within the radiant cable dialog, the user will be able to configure the parameters of the radiant cable:
•Name.
•List of electrical performance, whose parameters will be directly editable in the dialog:
oFrequency.
oCable attenuation (dB/100m).
oCoupling losses 50%.
oCoupling losses 90%.