Once a study is opened, to perform a calculation it is only need to select the study in the legend (1) and click "Calculate study" in the Actions window (2).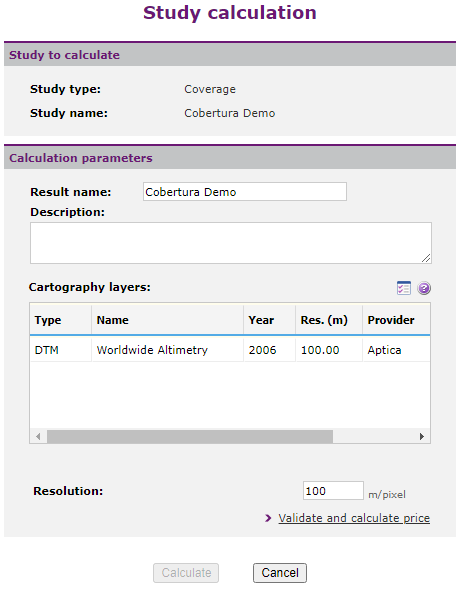 All calculation results include:
•The Storage of these calculation results.
•The option to Download the results to the user's local machine.
•Share the result of this calculation with a maximun of 10 users, through the publish result option.