Clicking the icon

in toolbar a dialog with all studies stored in your profile will be shown; It can also be accessed through the "Open Study Manager" option in Actions window. The first time you enter Xirio Online, you would find in this window two study samples: "link" and "coverage".
To open any study, select the corresponding icon

in the table. It is also possible to filter the studies (by type of study and by name) to facilitate the search.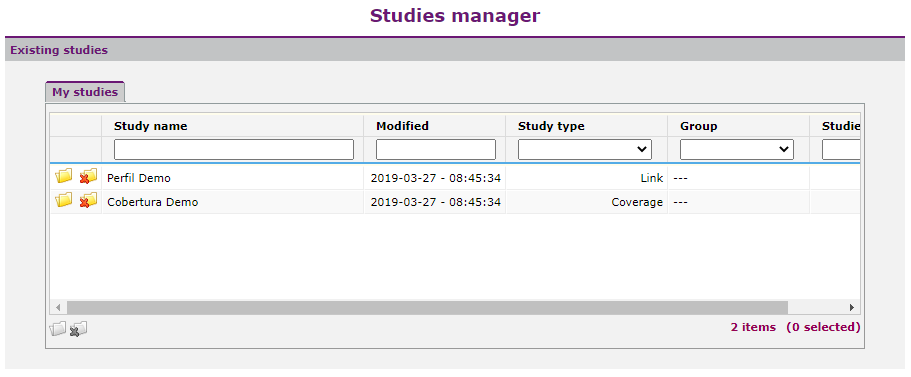 The selected study will be shown in the main screen caption and the viewer will be updated with the corresponding radio elements.