This result represents in each pixel the transmitter which has been chosen as "best server", epending on the criteria set in the parameters of the multi-coverage study. It will be the transmitter with which a receiver located at that pixel will establish communication.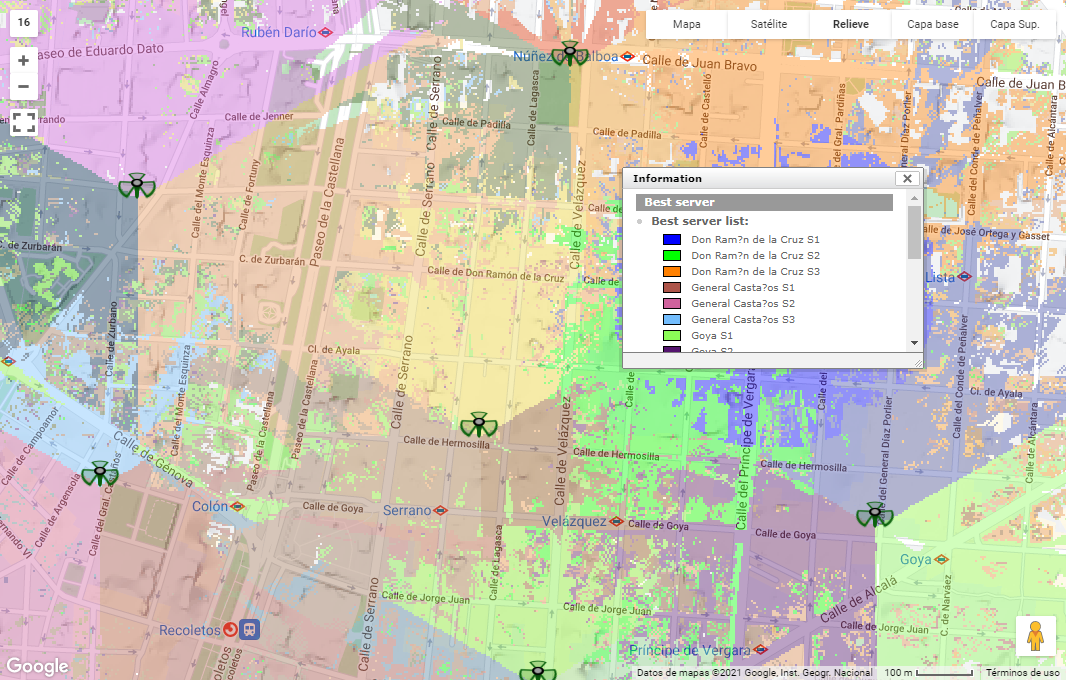 The "Read value in a point" action on a best server result is the transmitter chosen as "best server" for the selected point in the viewer. Likewise, the information window shows the color assigned to each transmitter in the multi-coverage.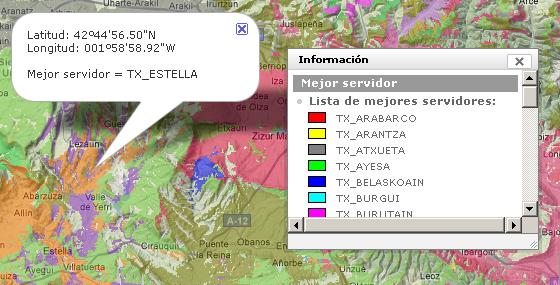 For further information about actions that can be performed on a multi-coverage result.