The catalog allow the user to quickly set up studies elements (antennas, locations, radio equipment, feeders, etc.) using default settings in them.
You can access the catalog manager from the icon

in the toolbar.
To create a catalog element, first it is necessary to choose its type from a drop-down list as shown in the figure below: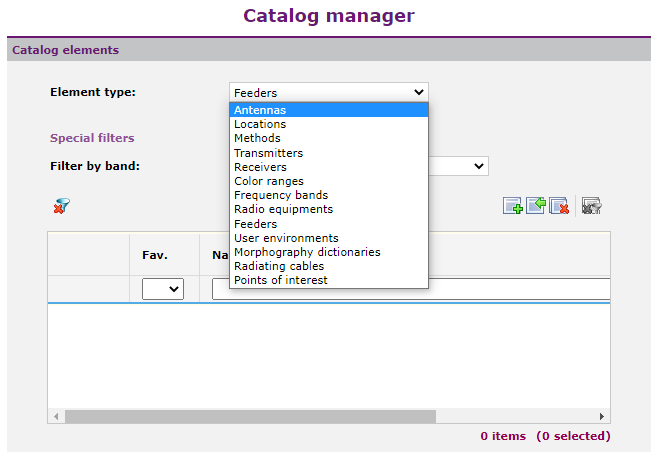 Some of the catalog elements presented in the previous image are not available in all versions.
Filtering by name is available for all catalog elements, also some element types will include specific filters. For example, filtering service is only available for compute method template types; however, Antennas, Feeders and Radio Equipments have band filters. Some of these filters are in the following image: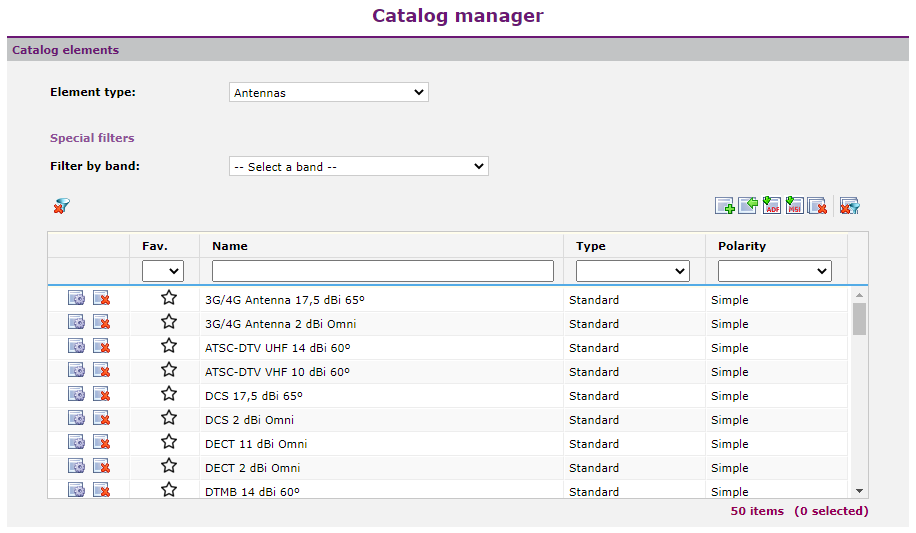 Depending on user permissions, templates can be consult, modify, delete or create.
More details on creating templates are available depending on each type: